Frequently Asked Questions
Q: Who would benefit from the program?
A: Any person, regardless of age or gender, who is grieving a death, divorce or major life change; people who are struggling with addictions and recovery; people who are struggling with issues of adoption, abuse, depression, and self-esteem. In short, this program is beneficial to anyone who is out of harmony with their personal well-being.

Q: Who teaches the class?
A: Marci Wayman, the executive director of Good Grief Guidance, is the facilitator for some groups. Certified Good Grief Guides also facilitate groups at the Good Grief Cottage as well as throughout the community. We are witnesses to the natural life cycles and to the amazing transformations that happen in the course.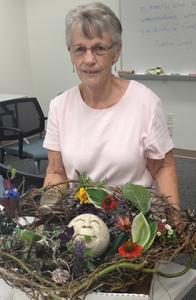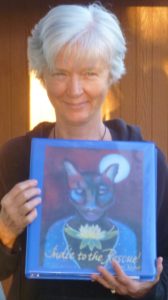 Q: When is the next class?
A: Please see our homepage for a list of current offerings. Investment in this program is on a sliding scale. Payments can be made on a weekly or monthly basis. Limited scholarships are also available — nobody is ever turned away. For more information or to sign up for the next class, email us at [email protected].

Q: What is provided?
A: All materials are provided.

Q: How big is the group?
A: 5 - 8 per group

Q: What can I expect?
A: You can expect to gain immeasurable personal insight, growth and healing. You will experience a deep bonding with your group and increased compassion for others who grieve and struggle. You will have many opportunities to express yourself and to find comfort and peace in doing so. You will love and take pride in authoring your "new myth," and it will be a source of accomplishment and guidance as your life unfolds. You can expect laughter and tears, and surprisingly, you can expect to have a lot of fun – our students love Good Grief! Our high school students receive .5 elective credits (Pass/Fail) toward graduation.

Q: Where do we meet?
A: We are located at 33 NW Louisiana Ave in Bend, Oregon.  
Q: When do we meet?
A: Good Grief offers new groups throughout the year. Morning, afternoon and evening sessions are available. Each group meets for two hours on a weekly basis for a total of of 8 weeks per session. 
Ready to Join Us?
Great! If you're ready to register for an upcoming class or have any further questions, fill out our contact form and a member of our team will get back to you as soon as possible.