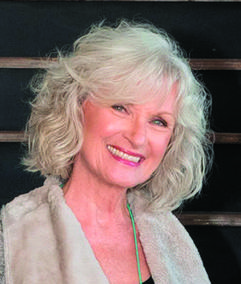 As the Founder of Good Grief Guidance, Darlene has chosen to learn and thrive through her grief and turn towards it and all its meaning. After the death of her son, the depth of her pain was the key that unlocked the unconscious myths of her life and prompted her to begin to create her true story – to live her authentic self.
Today, Darlene works not only with people in the Central Oregon community through Good Grief Guidance, but also with at-risk-youth at New Leaf Academy, and inmates at Deer Ridge Correctional Institution in Madras, Oregon.
Darlene shares her insights and guidance about grief and loss, and she continues to transform literally hundreds of lives, not only in our community but where it is needed most – with those that society often forgets.
Read More of Darlene's Story >>
Board of Directors

---
Good Grief Guidance owes much of its leadership, support and confidence to its Board of Directors. They represent the broad diversity of those we serve and contribute significant amounts of time, talent, and energy to ensure the growing vitality of Good Grief Guidance.
From left to right: Marci Wayman, Marilynn Friley, Darlene Gertsch, Jeff Wenger, Ted Fowler, Gail Leopold, John Griffith, and Rachel Evans.
Certified Good Grief Guides
---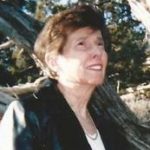 Micki Turner | MSW, Ph.D.
With over 10 years of experience designing and facilitating personal growth classes and workshops and 30 years as a clinical social worker, I offer my skills and experience as a Certified Good Grief Guidance Guide. Diving deep in the underground stream of my own emotional pain and losses, I am well acquainted with the journey of loss and grieving, healing and finding the Self I never lost. It is my honor to walk with you on your journey, as it will be unique to who you are and what is wanting to be discovered. With my quiet presence, I will hold a loving space for you to experience yourself in new and expansive ways.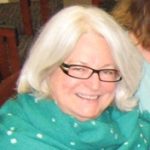 Valerie Locke Atchison | Ph.D.
My personal experience with grief started early in life and I have spent a lifetime journeying towards healing. As a Certified Good Grief Guidance Guide, I have a Ph.D. in Transpersonal Psychology, with a concentration in counseling, which included training in a wide spectrum of human experience. I believe that the healing journey calls on us to develop not just psychologically, but also creatively, spiritually and communally. That's what Good Grief Guidance offers, and I'm honored to be a guide on the path to well-being and thriving.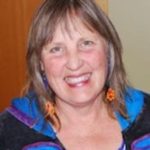 Willow Durant
My first introduction to Good Grief Guidance was through a friend who insisted that I take a workshop or class from Darlene. I was hesitant because I felt like I was in a place in my life where I wanted to move beyond identifying so much with my wounds and focus my attention on creative expression.
Once I made the decision to work with Good Grief, I found that the activities, introspections, and group connection were a portal to an abundant supply of creative expression and heart-opening experiences.
I have been actively involved in the healing arts for thirty years working as a massage therapist, expressive art facilitator, and yoga instructor; but depression was a constant companion of mine as a child and most of my adult life. I am familiar with the suffering of unresolved grief and have experienced the transformation of moving from suffering into hope and possibilities. It is my great joy to be a Certified Good Grief Guidance Guide and hold space for others to explore their grief and find the treasures of transformation and inspiration that come with this beautiful adventure.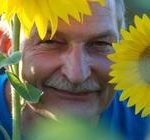 Steve Hawkins
For over 40 years I have known the loss of my dad: my best friend, the man I wanted to grow up to be. He died on our kitchen floor when I was 11 years old. In healing my grief, I now seek moments full of my father.
My expertise is not by the book, but by the heart; so I offer you a journey of great hope and a discovery of happiness you may never have realized was in you. Grief is simply the price we pay for love. The deeper the grief carves into you, the more joy you can contain. Truthfully, there is but one cure for grief, and that is to grieve.
I want for you to know the opening of grief into a quiet, tender joy. Today I have a happiness of which I did not know I was capable. I simply want the same for you. It took me 40 years to learn that truth and it is my desire for you to know it as soon as you are willing. Do not fear or even hesitate, for grief does not, nor can it change you. However, it will reveal you to yourself. I would be honored to hear your story of loss and grief.